How long can you HODL?
Bitcoin Hodler is a blockchain 2D mobile game. It's an arcade style action-adventure platformer which takes you to a journey through a gamified crypto world powered by Enjin on Ethereum. You will be able to interact with blockchain based in-game items and characters. Collect, own, upgrade or trade your assets on decentralized marketplaces.
An early stage release of Bitcoin Hodler will be available for Android later this year and soon after also for iOS. It will be free2play and without any pay2win mechanics.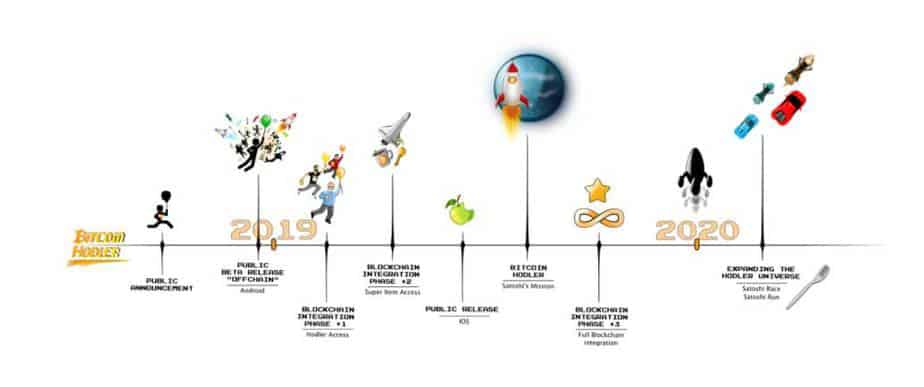 Bitcoin Hodler
Genre
Action
platformer
Blockchain
ENJIN
Developer
hodler-ev