Turning a real-world arcade machine into a virtual crypto game
CryptoDozer is a coin pusher crypto game that runs on Ethereum. The game tries to bring the old coin pusher arcade classic back to life. You can start playing free right away. As a guest, you will receive thirty free coins that you can experiment with, but to keep the rewards, you'll need to connect your account to your Ethereum address. 
 The game does a good job turning a real-world arcade machine into a virtual crypto game. CryptoDozer adds some exciting enhancements to the old physical coin pusher game. Sure it's hard to beat the real thing when real coins are involved, but the refreshing gameplay improvements and the fact that all the rewards you earn are yours on the Ethereum blockchain make it worthwhile. The highest collected prize was worth $13000 at the time.
Gameplay
The main goal of the game is to collect toy Cryptodolls by dropping coins. The dolls have a value ranging from 0.001ETH to 70ETH and are convertible to cryptocurrencies. Drop the coins on the sliding area to push and get coins and items to fall off the front end. Anything that falls either side is not collectible or reusable. The game has different bonus coins that drop as you advance. A Combo is activated when you collect three and more coins in one push. A bonus coin or doll drops on the board randomly as a reward for Combos.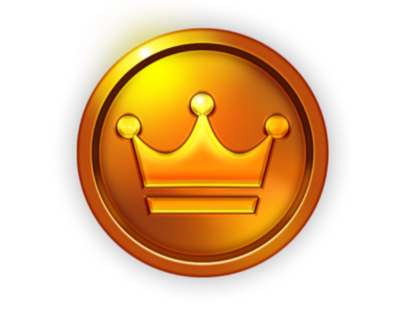 In-Game Boosters
Cryptodozer has many entertaining boosters and gadgets, For example:
Build Sidewalls to avoid coin loss. The walls will stop coins and items from falling off the sides and push everything back inwards.
 Every 5th Fever coin activates Fever Time. Fever mode lasts for 10 seconds, during which all coins turn into Double coins. Also, you can drop as many coins as you wish with no cool down.
For every 10th level you achieve, A Bull Dozer appears and pushes coins into the middle of the board. You can also activate it from lucky draws.
Whenever coins drop off the sides, the Spin meter gets filled. Once the meter is full, you can spin the wheel. The Spin meter lets you win prizes, from fancy chests to bonus coins.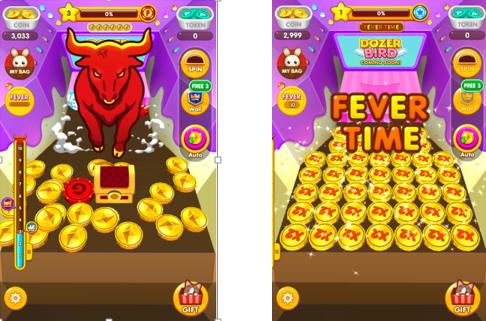 Experience level and crypto rewards
As you climb up levels, the chances of higher-valued CryptoDolls goes up. Additionally, you will get an opportunity to get Fancy CryptoDoll chests. The Fancy CryptoDolls are only available as level-up rewards. You will need to buy keys to unlock those chests. Five keys cost $6.45. Chests with magic, rare, or unique dolls require more expensive keys. Those keys start at 0.1ETH and 1.09 ETH for a unique key! There's a chance to receive a Cryptodoll in return that's worth a lot more than what you've spent on keys, But those amounts might be too high for most casual players.
For the first thirty levels, free Coins are added at a rate of one coin every thirty seconds, when the coin balance is less than twenty. Free Coins are available for users at level one to thirty. Most of the cryptodolls in the arcade are worth 0.001 or 0.003 ETH, and you need at least 0.1 ETH to make an exchange. The most valuable dolls will unlock at level eighty.


cryptoDozer Prime
CryptoDozer Prime is a system that gives you guaranteed daily rewards and some periodic recurring bonuses. You'll need to log in every single day to claim the rewards. You will automatically receive boosters, coins, and keys to make your advance in the game.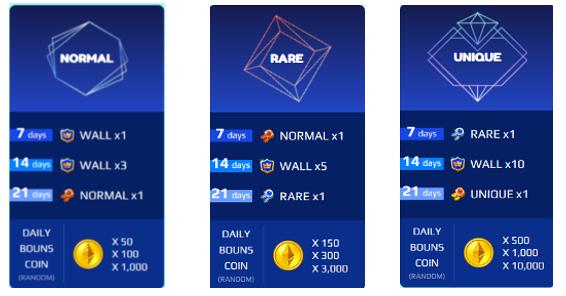 conclusion
The token economics could use some improvements, Paying 1.09 ETH (around $200) for a chance to win a higher reward might require a leap of faith for some. We could also not find a good use case for the PLA token apart for buying items. Cryptodozer has a PC, Web, and mobile version. The mechanics with the addition of the boosters and powerups makes it a lot of fun to play. You can start playing for free right away in guest mode, and if you like it, connect your wallet later to collect the rewards. 

You can donate your Cryptodolls to UNICEF
My Crypto Heroes
Genre
Casual, Arcade
Blockchain
Ethereum
Developer
PlayDapp
Platforms
PC, Browser, Mobile
 THE GOOD
Free Trial play 
Simple, Fun and addictive
THE BAD
Token economics and rewards can be improved. You need to buy a key for a chance to get a valuable doll. Keys can get expensive
No Multiplayer or competitive modes