purchase seeds and grow them to make legends
Nole legends' vision is to be the first blockchain-based game that specifically benefits charity through the use of the in-game environment. They also plan to integrate GPS technology and allow players to interact with the game in the real world.
Users purchase seeds and grow them to make their legends. Each Class of legend has different NoleWater consumption, growth rate, and capabilities. Legends have growth stages that start from Seed to Sapling, then Middle Age and finally Mature, which can produce Fruits. After producing fruits, gamers can sell the fruits to Lady Amordad in the Shop and gain NoleWater.
The game utilizes two tokens, NoleWater (AMSK) and NOLE. Users will be able to earn and donate NOLE by holding game assets that they can purchase using AMSK. 10,000 AMSK currently cost 300 Tron (around $6).
Nole legends is running a few charity fundraising campaigns such as Handing out clothing and supplies, Medical Fundraising for REMI, a sick baby, and helping out people in need. For more information, visit their charity page.
The game is in early development, but you can currently buy seeds and items and start earning dividends.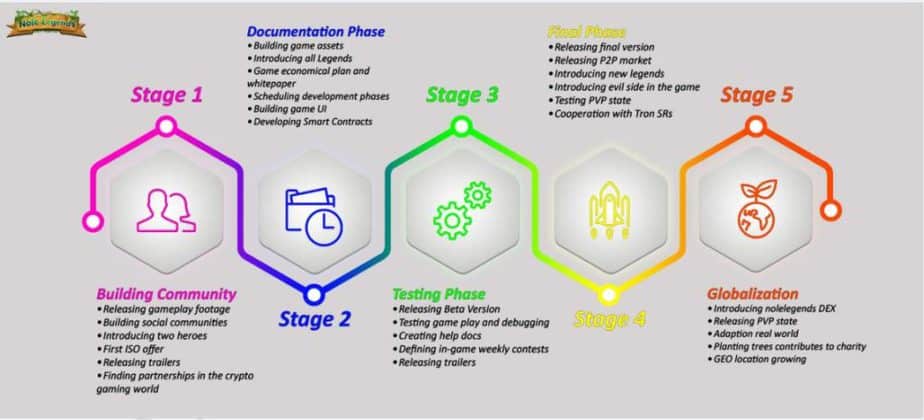 Nole Legends
Genre
Collectibles
Economic
Blockchain
Tron
Developer
NoleLegends.com