2019 Japan Edition sold for 91.51 ETH (~ $16,000)
F1 Delta Time is a formula one racing game that centers around racing and the collection and trading of Formula 1 Cars, Drivers, and Components backed by The Ethereum blockchain. Players will combine the performance of their Car and Driver with their skill at playing the game.
With millions of fans of the F1 sports league, there's a very significant market for F1 Delta Time.  An F1 2019 Japan Edition Virtual car was recently sold at an auction for 91.51 ether (approximately US$16,000). The "Japan Edition 2019" car is a single, one-of-a-kind official F1 ®digital collectible, as well as a powerful virtual racing car.
At the moment you can only buy F1 collectibles. The racing section of the game is still in development. The game is scheduled for release on Q1 2020.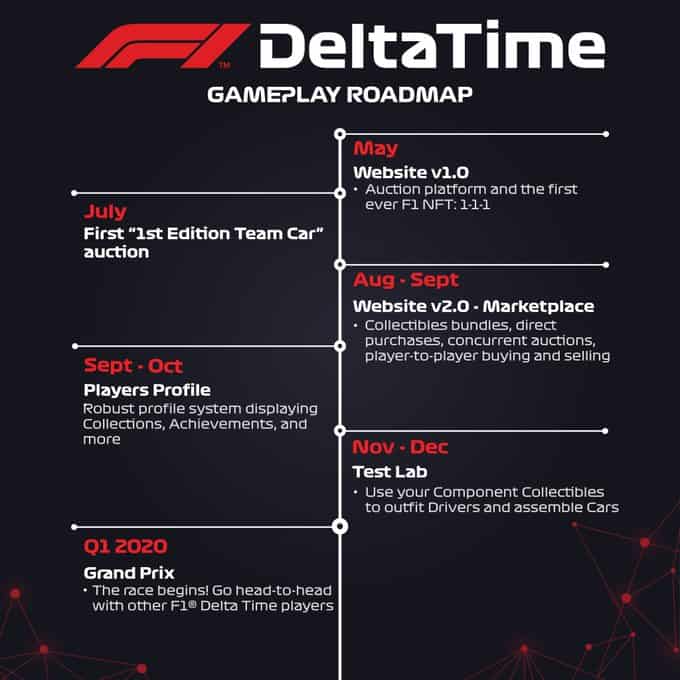 F1 Delta time
Genre
Racing
Collectibles
Blockchain
Ethereum
Developer
Animoca Brands