Town Star is a farm simulator strategy game focusing on town planning and resource management. The concept is similar to Farmville, but Town star includes competitive play-to-earn elements and NFTs on the Ethereum blockchain. It was released last November and is part of the GALA games network and ecosystem.
Players who love strategy games will enjoy this in-depth farm simulator. Getting started is simple and free. Town star is playable from the web browser and is compatible with PC and mobile devices. Let's dive deeper into its specifics.
Town Star Gameplay
Your goal is to build the most efficient and profitable town by producing and selling goods. Every decision you make in the game has a certain impact, from the geographical location you start your adventure to where you place the buildings and roads. 
The first thing you will need to do is create a Gala Games account, a straightforward process that is vital if you want to earn rewards in the game.
Game modes
You will need to pick a server and choose either the Weekly Competition or the Play-to-earn mode. Both modes will give you a chance to earn cryptocurrencies: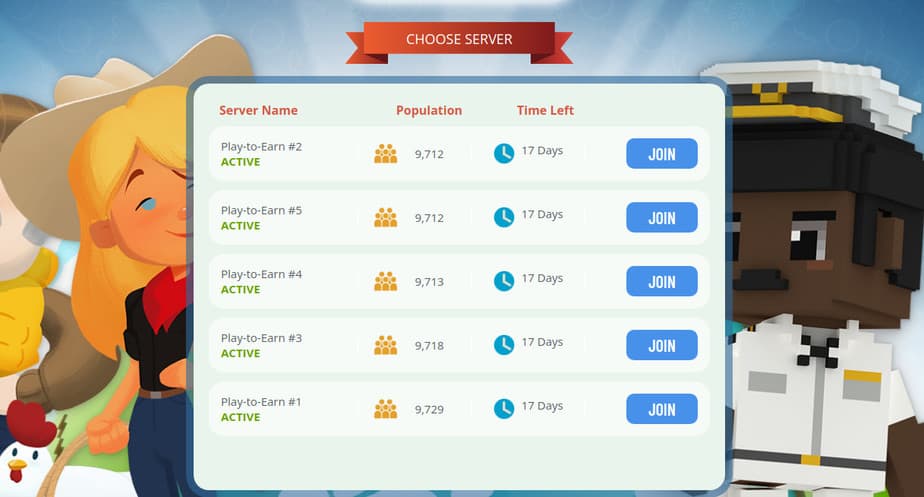 Weekly competition
This is a competitive mode where players compete against each other for one week. The top 100 players who made the most considerable profit are rewarded with GALA tokens. The weekly competition hasn't been available recently.
Play to earn mode
Players can earn daily TownCoin rewards when using NFT items in their town and completing challenges. 
Example of daily challenges includes earning a certain amount of Stars in a specific period. In the game, you earn stars by selling goods.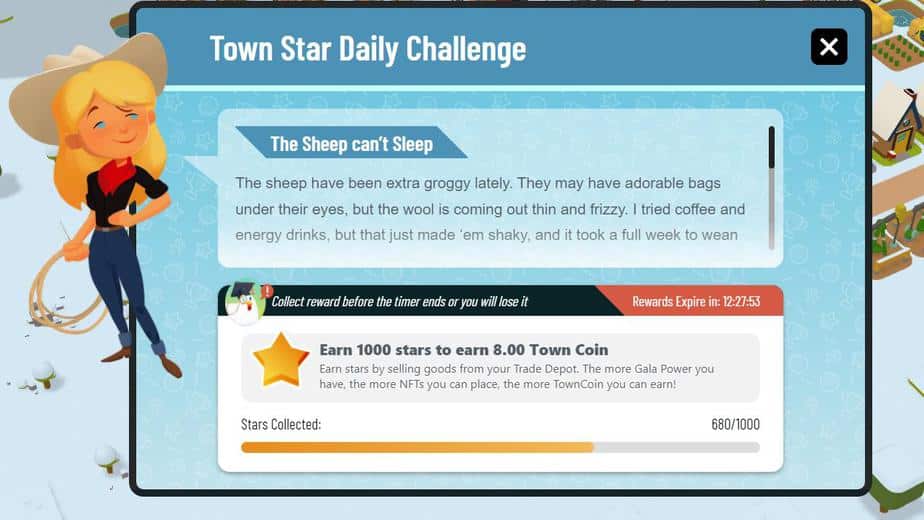 Choosing location
The next step is choosing a location, for which Town Star will present you with a world map, so your job here is to choose where you would like your town to be built. You need to be careful here, as not every location is perfect. You have to consider many things, like the landscape, surrounding towns, how close you are to the nearest city, etc.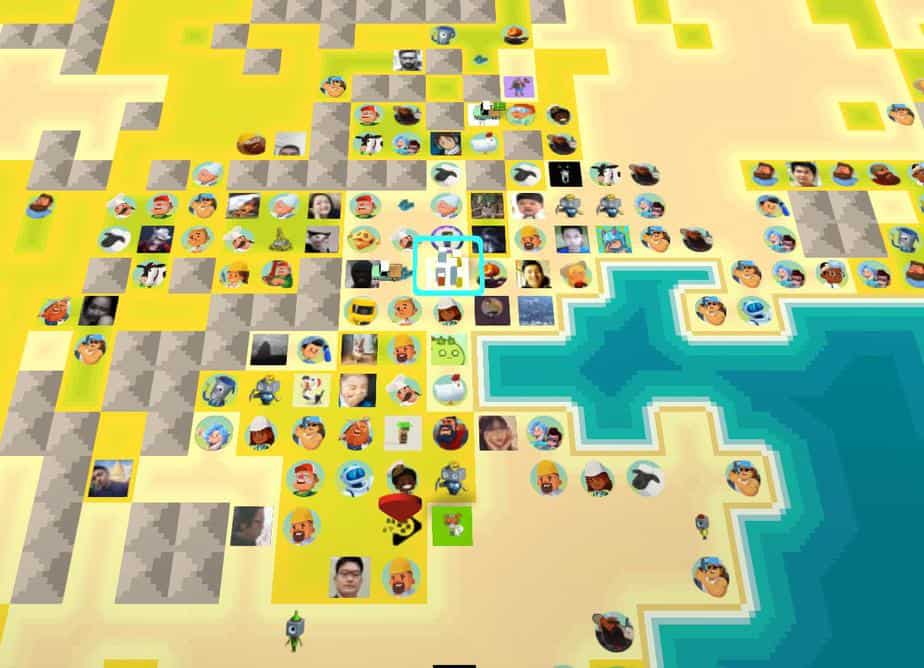 There are three types of terrains you can choose from in Town Star: Desert, Forest, and Plains, all having different pros and cons.
Forest – Easy in the game's early stages, thanks to abundant resources. Hard to expand at later stages. Good start for beginners
Plains – Average start difficulty. Plenty of pastures that are good for feeding animals. Easy to expand.
Desert – Difficult start because of the lack of trees and water, but easy to expand at later stages. The main advantage is the presence of an oil sip which makes gasoline production easier mid-game. 
Running your town
Your main objective in Town Star is to produce resources by growing crops or animals and combining different materials to create goods. These goods will later be sold to cities in batches of ten units, which will let you earn Stars (or points). This is the only way you can earn stars in the game.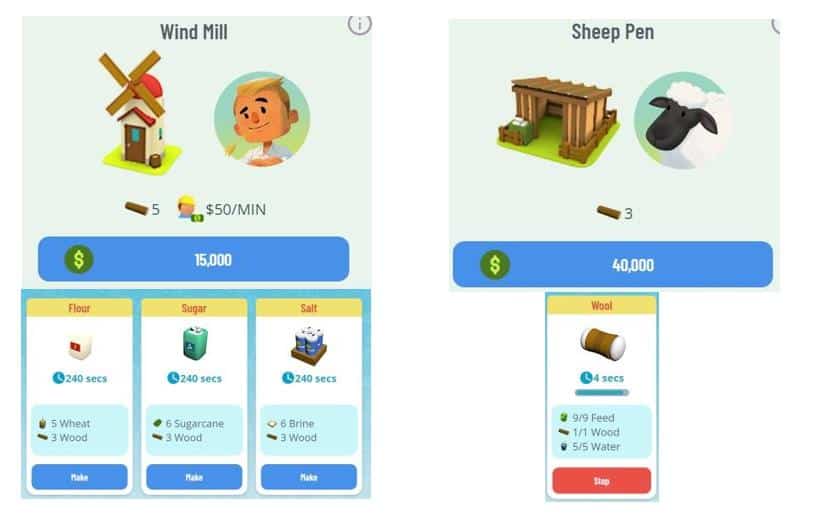 The logic is very simple here – the more stars you earn, the faster you can complete a challenge and the higher you will be ranked. So you need to have very efficient farming methods to climb the Town Star ladder.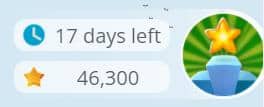 As is the case in real-world farms, your farm has many employees who need to get paid. The employees include a farmer, rancher, lumberjack, and a builder. So, suppose you need a building to be constructed. In that case, the lumberjack will chop down a tree, and the builder will deliver the materials for it.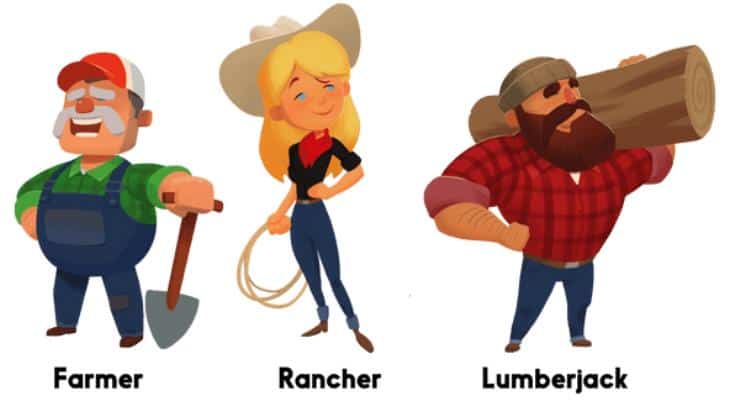 You also need to build the workers' respective houses in Town Star. A couple of the most important aspects of the game include storage and space, as all resources need to be stashed away somewhere. Your town will eventually grow, so this is something you need to take into consideration. On top of that, you will need gas to deliver and sell your goods to different cities in Town Star. When the time has come to sell the goods, you should access the Trade Depot and start collecting game cash and stars.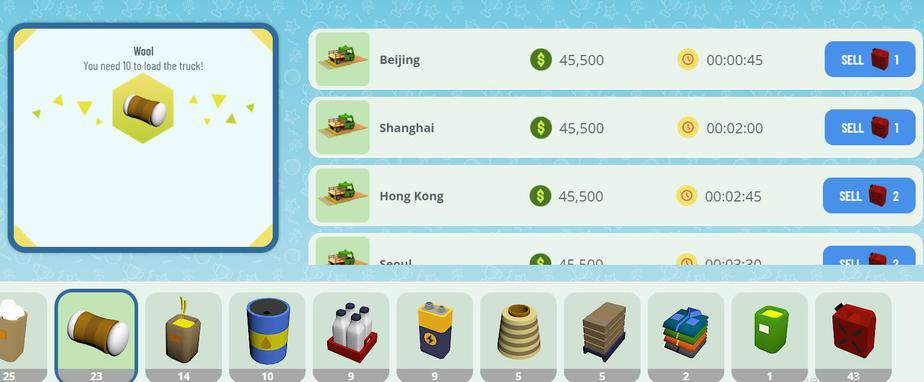 You can use some tricks to make your gameplay easier, like planting crops close to water, so your farmer does not need to manually water them all the time. More on that in the tips section.
NFTs in Town Star
NFTs come into play here for giving various bonuses and advantages such as completing jobs faster, making extra storage, etc. They are limited in supply and have real-world value outside the game. Players can complete challenges and earn daily TownCoin rewards when using NFT items in their town. Sadly, Most NFTs are too expensive for the average player and cost thousands of dollars, but you can still buy a water tank for a few hundred.

There is a limit to the amount of NFTs players can utilize in the game. That limit is determined by Gala power. Gala power is determined by several factors such as account age, amount of coins, NFTs, and referrals.


Some examples of Town Star NFTs include:
Bot NFTs 

 NFTs can perform jobs that are usually done by workers. For example, Mr. Puddles will take care of watering jobs, Cranebot can handle construction, Elfbot will assist you with harvesting crops, etc.

Resource Stand NFTs

 generate passive crops like wheat, sugar, or cotton. 

Storage NFTs

 such as Wheat storage, Grape storage, Brine storage will give you extra storage space for a specific product. Rare NFTs can store larger quantities. 

Fountains and water tower NFTs

 provide a passive water supply for adjacent squares.

More examples include 

Express Depot

 for faster deliveries,  

Solar panels &

 

tesla coils

 for electricity generation, and 

NFT skins

 to change how your town looks.

Play-to-earn features are currently free, but in the future, players will be required to hold a 

season pass NFT

 to earn TownCoin.

How to Get NFTs
You don't need to worry about building an NFT collection in Town Star on the first day. Nonetheless, once you get the hang of the game, you might be eager to start your collection and earn Towncoin. When you decide to build your Town Star NFT collection, you need to consider a few things: rarity, price, reward potential, as well as ways in which they can enhance your gameplay.
Buying from the Town Star Store
The easiest way to purchase NFTs is through Gala Games. There are several cryptocurrencies accepted as payment. Unfortunately, you need to always have some ETH in your account to cover network fees when transferring or minting.
Buying from secondary markets
Every new NFT item is limited in supply and can sometimes sell out. You can still get a hold of some of these sold-out NFTs using platforms like Opensea and Looksrare.
Tips for New Players
As you build your first buildings, you will notice that money needs to be made, and money in Town Star is earned by selling goods to cities in batches of 10. The more difficult it is to craft, the more money you will make for goods, so develop a sound strategy:
Choose an easy terrain – start with forest and choose more difficult terrains once you get more experienced. Make sure to place your town close to a city to cut on gas costs.
Don't run out of money –  remember that no worker will do the job for free. The more workers you have in your town, the higher your wage costs per minute. Be careful here, as if you run out of money, your workers will immediately stop working, so plan your resources, and don't let a situation like this unfold.
don't run out of gas – Without Gasoline, you will have no way to sell your goods and make money. (Which means game over). So start planning for gasoline production as soon as you've established a steady income stream. to make Gasoline, you will need to build:
Warehouse – $10,000

Worker house – $2,500

Water Facility – $10,000

Wind Turbine – $2,500

Oil Pump – $2,500

Refinery – $15,000

Fuel Storage (available)
Pay attention to proximity effects – 
It might be tempting to sell water ponds for $5000, but you can place your animal farms and crops next to them for passive water.
Buildings cast shade and block the wind so Try to place crops, windmills, and wind turbines a few tiles away from buildings and mountains.
Industrial buildings produce pollution. Placing animals and crops next to industrial buildings slows down production.
You can utilize NFTs for positive proximity effects. For example, placing a fountain next to crops and animals will provide passive water.
Minimize travel time  Pay attention to how far your workers need to travel. Pace water sources next to crops and animals and utilize and move dirt roads as required. Don't upgrade too soon to paved roads.
Use the following table to plan ahead your production line.
Town Star Economy
TownCoin 
TownCoin (TOWN) is an ERC-20 token on the Ethereum blockchain. The Max supply of TownCoin is 1,000,000,000,000,000 tokens, which enter circulating supply as they are earned by the players as rewards. A burning mechanism is planned for the future.
Transferring Town coins from your Gala account to your wallet will cost Ethereum Gas fees. After the transfer, the tokens can be converted to Ethereum or other ERC-20 tokens on Uniswap. With current gas fees, the whole process is quite expensive.
TownCoin utility 
Certain NFTs can only be purchased with TownCoin

Holding Towncoin increases your Gala power, which lets you place more NFTs in the game and earn more daily TownCoin rewards.

Using TownCoin for town upgrades and NFT bonuses.

Receiving a discount when purchasing a town star node using TownCoin.
Town star nodes
Town Star nodes provide computing power for the Town Star ecosystem. Running a node requires a license which costs around $14000 when paying with TOWN tokens and up to $17500 paying with other currencies (price estimate for round 2 nodes).
Conclusion
Town Star is one of those games that are easy to learn and get started but hard to master. For all of those in love with farming and strategy games, Town Star seems to be the ideal choice. You can start playing for free and decide later if you want to purchase NFTs. Everything in the game runs smoothly, and playing the game is a lot of fun.
Play-to-earn elements are not very exciting. All you need to do is place your NFTs in town, and you are almost guaranteed to earn your daily TownCoin rewards. On the other hand, Earning rewards in the weekly competition is too difficult, and only the best players (and richest NFT owners) stand a chance. It would have been nice to see difficulty tiers and give players with less experience a chance to win rewards in the weekly competition. 
Nonetheless, I would say that Town Star is currently one of the top available games in its category, and it is well worth your time and attention. Town star also made it to our Best NFT games for 2022.
Town Star
Genre
Strategy
Farm Simulator
Blockchain
Ethereum
Developer
Gala Games
Platforms
Web Browser
THE GOOD
Free, fun and challenging gameplay with good 3D graphics

Active development and social media
THE BAD
Expensive NFTs, High Transaction fees
Weak Play to-earn gameplay integration
Competitive advantages for Node operators and big NFT holders